Need a house sitter? List your advert! | Edmonton, AB, Canada

12th October 2022 - 23rd October 2022

11 days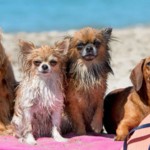 Description
Need a house sitters whilst you're away? List your position on our site. It's FREE!
This is our House Sitting assignment example. Please have a look to get an idea of what your assignment listing/ad will look like once uploaded to our site. Only registered House Sitter will be able to view the message form and send you a message.
Features
Property Features & Location Features
Air Con
BBQ
Beach Location
City Location
Cooling
Disabled Access
Dishwasher
Dryer
Families Welcome
Free Internet
Garage parking
Heating
High Speed Internet
Long Term House Sit
Netflix
Pay TV
Pool
Public transport nearby
Room for caravan
Rural Location
Short Term House Sit
Sitters Pets Welcome
Smoking Allowed
Spa
Street Parking
Supermarket nearby
Undercover parking
Use of car included
Washing machine
WiFi
Pet/Garden Care
Bird Care
Cat Care
Cats
Dog Care
Dogs
Farm Animal Care
Fish Care
Garden Care
Poultry Care
Reptile Care
Small Pet Care
Similar listings
STAY IN CENTRAL TORONTO FOR FREE – PET & PLANT CARE
Hello there! I'm looking for someone to stay at my home in central (midtown) Toronto for 10 days,...
10th May 2023 - 22nd May 2023

12 days

Apartment

Yes

No
House in small village in New Brunswick
We have a house with detached garage and a hot tub. We are looking for someone to watch...
19th December 2022 - 26th December 2022

7 days

House

Yes

No