STAY IN CENTRAL TORONTO FOR FREE – PET & PLANT CARE
Hello there! I'm looking for someone to stay at my home in central (midtown) Toronto for 10 days,...
10th May 2023 - 22nd May 2023

12 days

Apartment

Yes

No
About House Sit Canada

FREE for owners
Home owners can and always will have access to our site for FREE! Plus, save money on boarding fees

Perfect for pets
House Sitters can provide high quality care for pets in their own home. Happy pets = happy owners!

Secure
Contact home owners and house sitters through our secure internal messaging system.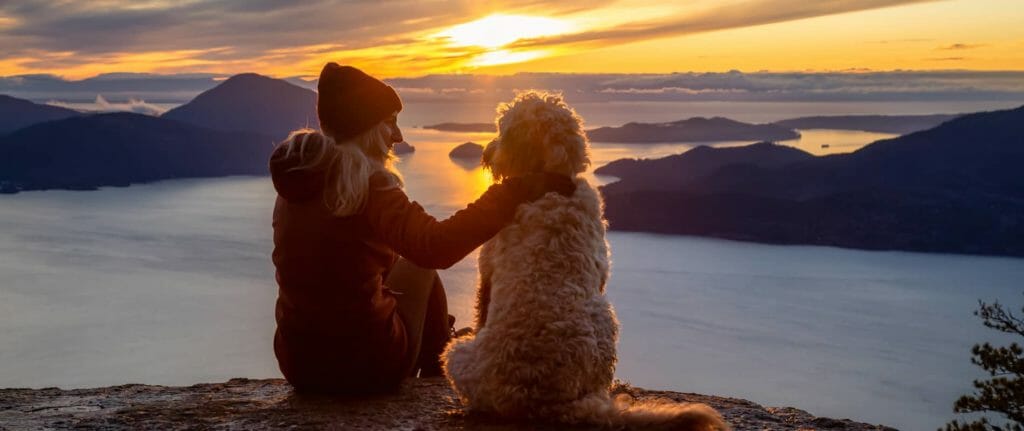 Apply for House Sitting Jobs in Toronto, Ontario, Canada
Being a House Sitter offers a world of opportunity, not only to save money on rent, but also to get to know other people and new places.
House Sitting is a great way to explore Canada and experience the country's many different regions. House sitting also offers an opportunity to live like a local and get an insider's perspective on what it's like to live in these different areas. House sitting can be a fun and unique way to explore Canada as well as an amazing experience getting to know new places, people and pets.
House Sitters get the opportunity to travel cost effectively, see and experience areas of Canada. This leads to vast opportunities, both personally and professionally.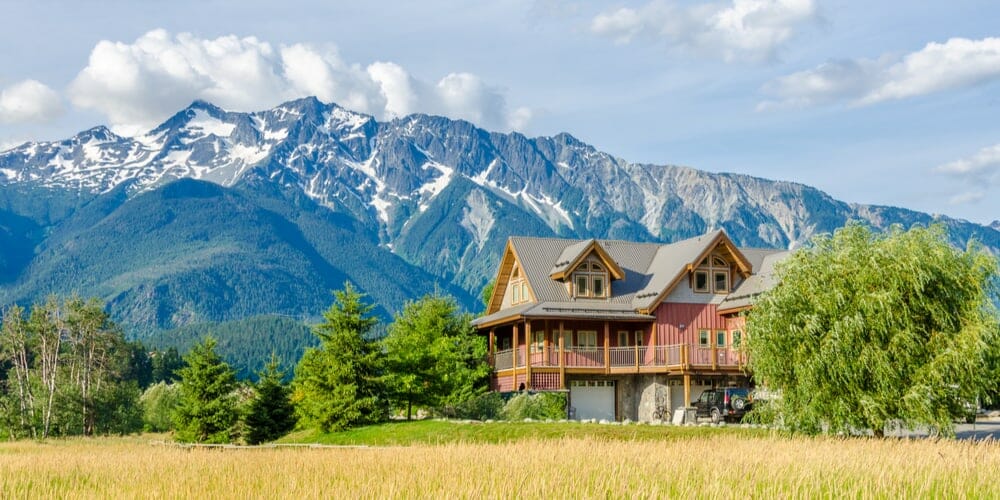 Search and contact house sitters in Toronto, Ontario, Canada
Home Owners, have peace of mind knowing that their home and pets are in safe hands and are getting the love they deserve. In exchange, house sitters get to live rent free and save thousands.
Have peace of mind whilst you're away, knowing that your home and pets are being looked after. On House Sit Canada you can find that someone.
House and pet sitting in Toronto
Explore Toronto's multicultural culture by house sitting pets! House and pet sitting in Toronto is increasing in popularity over the recent years. It is estimated that at least one million Canadians are pet owners, so it is no wonder why the demand for house and pet sitters in Toronto is high. Explore Toronto's multicultural culture by house sitting pets!
If you are looking for a way to make money or just add some extra cash to your budget, house sitting in Toronto might be the right opportunity for you. House and pet sitting is a great way to travel at a low cost and take care of someone else's property in the process. In other words, house sitting is a win-win situation. People who are looking for someone to take care of their house while they are away can post their needs online and then they'll be able to find people who want to travel and would like to come and stay in their house. If you're interested in this type of work, join House Sit Canada today and upload your profile!
Dog Sitting in Toronto
Toronto has more than 200 dog parks and we have visited a large number of them. There are also plenty of dog-friendly eateries. For example, Hunters Landing is a great place to take your pet while they sit — they're even welcome to join you at one of the pet-friendly outdoor tables. Or, try some of Toronto's best craft beers at dog friendly The Left Field Brewery.
Cherry Beach
Cherry Beach Toronto is located in the south east corner of Toronto, south of the Gardiner Expy. The beach is roughly a kilometer long and is a great place for swimming and sunbathing. It is an urban park on the shore of Lake Ontario, operated by Toronto Parks, Forestry and Recreation. Cherry Beach is a popular destination for locals and tourists alike, especially during the summer months.
Sherwood Park
Sherwood Dog Park is an off-leash dog park in Toronto. It is located at the corner of Sherwood Forest Drive and Birchmount Road, in the Birchmount Park neighbourhood of Scarborough, in Toronto, Ontario, Canada. This dog park is not only the largest in Toronto, but it is also the first off-leash dog park to have a massive splash pad for dogs to play in. The Sherwood Dog Park is a place where dogs can run free, get some exercise and meet new friends. It's a great park for both dogs and humans alike.
Sunnybrook Park
The off-leash dog park at Sunnybrook Park is an ideal place to take dogs whilst pet sitting. The park has garbage cans and benches conveniently located throughout. This makes it easy to take breaks whenever you need them. Additionally, the park is full of dogs and people who are happy to say hello. This makes it a great place to meet the locals.
When house sitting in Toronto..
Toronto is one of the best places in the world to visit, and has so much to offer pet & house sitters. From its multiculturalism, to its beautiful views and architecture, Toronto will never cease to amaze you.
Here we list 6 top different attractions that you should visit during your time in the city.
The CN Tower
The CN Tower is a communications and tourist tower in Downtown Toronto, Ontario, Canada. One of Canada's greatest landmarks and one of the seven modern wonders of the world, the CN Tower dominates the Toronto skyline.
The Tower stands at 553 meters (1,815 feet) tall and is the world's tallest tower outside of Asia. It is also one of the Seven Wonders of the Modern World and has been named as one of Canada's Greatest Constructions.
For a great dining experience with a view, you can also take the elevator to the 360-degree revolving restaurant for great food! Or perhaps if your feeling a little bold talk a walk on the glass floor, which is only 2.5 inches thick and 113 floors above the ground. There are also other options for the not faint hearted including the Skypod Overlook on level 33 and the EdgeWalk – an exhilarating walk along the edge of the building.
Scarborough Bluffs
The Scarborough Bluffs are one of the most recognizable natural landmarks in Toronto.
Formed by erosion from waves and currents, which caused them to rise up from the water, The Scarborough Bluffs are a popular destination for photographers and tourists, who come to see the views from the bluffs.
The cliffs are located on the shoreline of Lake Ontario and stretch for 7 kilometres and are also home to many different species of animals, such as deer, coyotes, foxes and wild turkeys. Along with these animals, the Scarborough Bluffs also have a large variety of plant life that can be seen in its natural state.
Casa Loma Castle
Casa Loma is a historic building in Toronto, Canada. Built in the early 1900s, The Casa Loma Castle is an architectural marvel that has been recognized by UNESCO as a heritage site. It is the only full-scale castle in North America and literally has everything you could want in a castle.
The castle was built by Sir Henry Mill Pellatt, who also founded the city of Toronto and has been used as a residence for several decades.
It was originally called "Pillatt's Castle" but it is now known as Casa Loma because of its resemblance to the Castillo de la Mota-Lima in Spain.
There are towers with great views of the city as well as a large library and many rooms to explore. It also has a 5 hectare garden filled with beautiful flowers, sculptures and fountains.
Kensington Market Toronto
Located west of Chinatown,, Kensington Market is a diverse and vibrant area of Toronto. It's home to many small shops and restaurants. It's also known for its eclectic mix of people from all walks of life. Kensington Market has been a hub for artists and musicians since the 1920s.
Built on a multicultural history, today it is a chain of independent shops, restaurants, bars and shops bringing food from around the world into a tight-knit community. You can find all the groceries in the world at Kensington Market. It's not uncommon for Kensington Market to host festivals to add to the bohemian party vibe.
Chinatown Toronto
Chinatown Toronto is one of the most popular tourist destinations in Toronto. It is one of the few places in the city that offers authentic Chinese food, culture and entertainment. The area has been a cultural centre for the Chinese community since its establishment in 1880s.
Chinatown stretches along Spadina Street is home to Chinese from Hong Kong, Singapore, Taiwan, Vietnam and elsewhere. There are many oriental shops and fruit markets along the street, and various authentic Chinese restaurants offering traditional delicacies.
The Toronto Islands
A great contrast to the busy city, The Toronto Islands are a group of small islands in the city's harbour. They were originally created by the dumping of sawdust from the lumber industry. The Toronto Island have been inhabited for many years, and now provide a summer holiday destination for many.
Board the ferry and embark on a journey to the Toronto Islands, a relaxation-themed must-see destination. The three big islands are Centre, Ward's and Algonquin all of which are connected by a series of paths and bridges. Along the water, you'll find four beautiful beaches, while 1920s cottages and charming English gardens are among the main attractions on land
House & Pet Sitting in Toronto
Looking to do some pet and house sitting in Toronto? House sitting involves a person, couple or family staying in someones home while the owner is away, and often involves caring for the owners pets and plants. In exchange, house sitters get to stay for free. On House Sit Canada, homeowners in Toronto can find and connect with house sitters in Toronto.
House Sit Canada is a meeting place for homeowners and house sitters in Toronto, as well as all other regions and areas of Canada. Our website allows you to filter house sitting jobs based on location, dates needed, and other criteria.
When applying for a house and pet sitting position, remember to provide a complete profile, as well as references where available. You may also want to consider applying for a police check or background check.
It is also a good idea to clearly communicate your expectations and make sure that the home owner understands your experiences, such as taking care of pets, watering plants, and handling any emergencies.
Overall, house sitting can be a convenient and cost-effective solution for both house sitters and home owners. With a little research and careful planning, you can find a house sitting job in Toronto and make some great connections along the way. Sign up as a house sitter today!